OCTober Astrology 2020 Highlights
The Full Moon October 2020 is best for: Having clear Goals, strong leadership, physical exercize, axe wielders, entrepreneurs, strategy, bravery, revenues/gains, healing illness, alliances, 'doing evil'? ?!.. (Says Picatrix), imprisoning villains, apple bombing. The Full Moon October 2020 is worst for: Cowards, snowflakes, the cold, being blinded by
Algorab is an infamous darkstar found in the constellation of Corvus the crow. Algorab has a reputation of being fiendish but is
Week 2 ~ October 11 to 17
The New Moon October 2020 is best for: Shadow workers, bringing light, breadmakers, people called Mary or Lucy, wings, fallen angels who repent, singing, focus, deprogramming the brain, tapping into the zeitgeist, leaf-green, bird omens,
October 15 ~ Sun square Pluto at 22º Libra. Sun square Pluto or Sun opposition Pluto's persona is serious about secrecy and
October 16 ~ Sun opposite Eris at 23º Libra/Aries. This post re-evaluates my definition of Eris in the light of her awakening
Libra Decan 3 ~ Fixed Stars Libra 20º 37 ~ Alpha Volans in Volans the Flying Fish. 4.1* Libra 21º 52'~ Heze
October 11 ~ Sun square Jupiter at 18º Libra/Capricorn. Sun square Jupiter or Sun opposite Jupiter is a bombastic opportunist and visionary.
October 14 ~ Sun opposite Mars at  20º Libra/Aries. Sun square or opposition Mars have personalities that you never forget, but not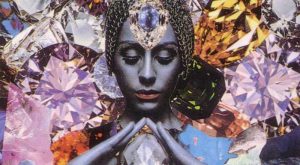 October 11 ~ Venus trine Uranus at 9º Virgo/Taurus. Venus trine or sextile Uranus needs space and freedom in relationships it is
Week 3 ~ October 18 to 24
October 21 ~ Sun trine Ceres at 28º Libra/Aquarius. Sun trine Ceres has a similar feel to the sextile, but where the sextile
October 18 ~ Sun square Saturn at 25º Libra/Capricorn. Sun square Saturn or Sun opposite Saturn is commonly associated with cold, strict fathers,
October 19 ~ Mars square Jupiter at 19º Aries/Capricorn. Mars square Jupiter or Mars opposite Jupiter is the best combination for a military
October 18 ~ Venus opposite Neptune at 18º Virgo/Pisces. Venus Neptune aspects are romantic to a fault and with a hard aspect (unless
October 24 ~ Venus trine Saturn at 25º Virgo/Capricorn. Venus Saturn aspects are typically associated with feeling unloved, especially by the father or
October 19 ~ Venus trine Jupiter at 19º Virgo/Capricorn. Venus sextile or trine Jupiter is generally a lucky, gregarious and loving aspect. It
Week 4 ~ October 25 to 31
October 25 ~ Sun conjunct Mercury at 2º Scorpio. It generally gives a sharp, quicksilver mind and tongue. These people live by
Scorpio Decan 1 ~ Fixed Stars Scorpio 1º 58' ~ Miaplacidus in the keel of Argo the Great Ship 1.8* Scorpio 3º 09' ~ Princeps in the
October 31 ~ Sun Opposite Uranus at 8º Scorpio/Taurus. Sun square or Opposite Uranus are confrontational rebels. They are radical in their
The September Astrology highlight is Mars retrograde that commences on September 9. I have dedicated a whole post to that with a video to come. It's a real doozy. In some respects it will feel like a replay of August but without the Yods. The horoscopes below reveal what Mars Retrograde means for your sign.
September Astrology 2020 Highlights
Week 1 ~ September 1 to 5
The Full Moon on September 2, 2020 at 10º Pisces The Full Moon September 2020 is best for: Exorcising, exercising, messaging, grounding, attacking enemies, employing, hugging trees, hippies, burning garden waste, protecting your seeds (Actual seeds or thought seeds!),
VIRTUOUS SHAME. They seem to need to test their partner's backbones and push them to the limits. Only the strongest will stick around. A bleeding heart, and somewhat of a masochist.
SEPTEMBER 2 ~ Sun sextile or trine Uranus can create brilliant, visionary people who have the courage to break through conventions. Often
October 24 ~ Venus trine Saturn at 25º Virgo/Capricorn. Venus Saturn aspects are typically associated with feeling unloved, especially by the father
SEPTEMBER 4 ~ Venus Mars aspects are passionate and driven, but the hard aspects can also be quite cruel and ruthless. Under
Week 2 ~ September 6 to 12
SEPTEMBER 11 ~ Sun square or opposition Neptune will give the drive for solar recognition, but at the same time an extreme sensitivity to the exposure that goes with
SEPTEMBER 9 ~ Mars retrograde 2020 will travel from 28º Aries to 15º Aries from September 9, 2020 until November 14, 2020. The red planet turns retrograde about
SEPTEMBER 9 ~ Sun sextile or trine Jupiter endows the native with a magnanimous generosity, both of material goods but also of spirit. This exuberant demeanor means that
Week 3 ~ September 13 to 19
The New Moon on September 17, 2020 at 25º Virgo The New Moon September 2020 is best for: laying foundations, ploughing, buying clothes, dragon slaying, marriage, abundance, psychic ability, healing thyself, giving-up alcohol. The New Moon September 2020 is
SEPTEMBER 14 ~ Sun in sextile or trine to Pluto people carry the dark lord's powerful presence but zipped up in a sleek, leather catsuit.
SACRED HARLOTS. They live on their nerves and burn a lot of calories just worrying! Their mind is so white hot you can sometimes see quicksilver flashing behind their eyeballs.
SEPTEMBER 17 ~ Sun sextile Saturn or Sun trine Saturn are great time keepers, organisers and natural leaders. They inspire obedience because they exude
SEPTEMBER 15 ~ Venus square or opposite Uranus are magnetic and have a sparkle that attracts many admirers. However, woe betides anyone who
Week 4 ~ September 20 to 30
TRIANGLE RELATIONS. Are adept and bringing peace and harmony into the most fraught situation. They have a horror of arguing, they don't like to offend.
Mercury conjunct Pluto is the ultimate in top-secret research and spell-making. This is the aspect of powerful words, propaganda and secret societies
SEPTEMBER 29 ~ Mars Saturn aspects are astrology's axe wielders. The title was chosen not because this aspect is particularly murderous, but because