OCTober Astrology 2020 Highlights
The Full Moon October 2020 is best for: Having clear Goals, strong leadership, physical exercize, axe wielders, entrepreneurs, strategy, bravery, revenues/gains, healing illness, alliances, 'doing evil'? ?!.. (Says Picatrix), imprisoning villains, apple bombing. The Full Moon October 2020 is worst for: Cowards, snowflakes, the cold, being blinded by
Algorab is an infamous darkstar found in the constellation of Corvus the crow. Algorab has a reputation of being fiendish but is
Week 2 ~ October 11 to 17
The New Moon October 2020 is best for: Shadow workers, bringing light, breadmakers, people called Mary or Lucy, wings, fallen angels who repent, singing, focus, deprogramming the brain, tapping into the zeitgeist, leaf-green, bird omens,
Mercury Retrograde October 13 to November 3, 2020 will travel from 11º Scorpio to 25º Libra. Mercury retrograde will hit the following
October 14 ~ Sun opposite Mars at  20º Libra/Aries. Sun square or opposition Mars have personalities that you never forget, but not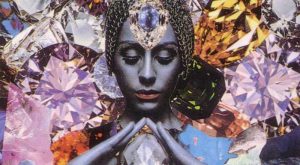 October 11 ~ Venus trine Uranus at 9º Virgo/Taurus. Venus trine or sextile Uranus needs space and freedom in relationships it is
October 15 ~ Sun square Pluto at 22º Libra. Sun square Pluto or Sun opposition Pluto's persona is serious about secrecy and
October 16 ~ Sun opposite Eris at 23º Libra/Aries. This post re-evaluates my definition of Eris in the light of her awakening
Libra Decan 3 ~ Fixed Stars Libra 20º 37 ~ Alpha Volans in Volans the Flying Fish. 4.1* Libra 21º 52'~ Heze
October 11 ~ Sun square Jupiter at 18º Libra/Capricorn. Sun square Jupiter or Sun opposite Jupiter is a bombastic opportunist and visionary.
Week 3 ~ October 18 to 24
October 21 ~ Sun trine Ceres at 28º Libra/Aquarius. Sun trine Ceres has a similar feel to the sextile, but where the sextile
October 18 ~ Sun square Saturn at 25º Libra/Capricorn. Sun square Saturn or Sun opposite Saturn is commonly associated with cold, strict fathers,
October 19 ~ Mars square Jupiter at 19º Aries/Capricorn. Mars square Jupiter or Mars opposite Jupiter is the best combination for a military
October 18 ~ Venus opposite Neptune at 18º Virgo/Pisces. Venus Neptune aspects are romantic to a fault and with a hard aspect (unless
October 24 ~ Venus trine Saturn at 25º Virgo/Capricorn. Venus Saturn aspects are typically associated with feeling unloved, especially by the father or
October 19 ~ Venus trine Jupiter at 19º Virgo/Capricorn. Venus sextile or trine Jupiter is generally a lucky, gregarious and loving aspect. It
Week 4 ~ October 25 to 31
October 25 ~ Sun conjunct Mercury at 2º Scorpio. It generally gives a sharp, quicksilver mind and tongue. These people live by
Scorpio Decan 1 ~ Fixed Stars Scorpio 1º 58' ~ Miaplacidus in the keel of Argo the Great Ship 1.8* Scorpio 3º 09' ~ Princeps in the
October 31 ~ Sun Opposite Uranus at 8º Scorpio/Taurus. Sun square or Opposite Uranus are confrontational rebels. They are radical in their